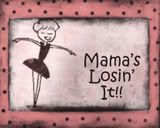 The Prompts:

1.) What is your life's anthem? You know...that song that is ALWAYS in your head. The one you'd go to sing first if someone told you to sing a song right NOW. What is it and what does it mean to you?

2.) We love telemarketers don't we!?! Describe a memorable experience you had with one.

3.) How much does focusing on weight affect your daily life?

4.) Describe in what ways you expect too much from your significant other. Do they deserve an apology?

5.) List ten things that make you HAPPY.

6.) Share a sleep walking story of your own!!
So I am going to choose number 5 this week! Here we go, List TEN things that make you happy -

1) My daughter snuggling up with me in the morning.
2) My husband putting his hand on the small of my back when we walk.
3) My family all together having family dinners.
4) Hearing my niece call my name, or her version of my name (She-She!).
5) Photography.
6) All things Twilight =).
7) The ocean.
8) PhoenixMommies.
9) Malibu and Pepsi on the rocks.
10) Saving money.
Now its your turn, head over to MamaKat's blog http://mamakatslosinit.blogspot.com/ and do your own Writers Workshop!