If you are new to FMM, head on over to Kasey's All That Is Good and follow the prompts! Kasey is out of town with her family so she has guest bloggers filling in, this week it's Kelli at Outside My Kitchen Window check them both out. Anyway, onto today's FMM! Kelli says...

So, here's today's subject:

Tell us about your BFF...where did you meet, was it BFF at first sight, how long have you been friends, etc.

What makes him/her your BFF...what is it about this person that makes him/her so special to you?

I have a few BFF's, the older I get, the more I collect ;). None are really above another, so we will just start listing in order of when I met them! First is Amy -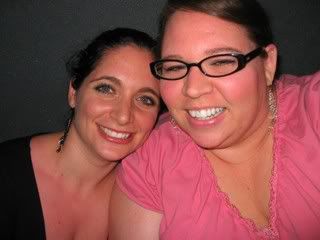 we met in the high school youth group at Bethany Bible Church in Phoenix. Back in the mid 90's. Holy crap! Anyway, we didn't really hit it off and become close until years later when college was over and it was time to move on to marriage and kids. She was my matron of honor, she was my labor coach with my daughter, I was her labor coach with her first son...even if we don't talk daily or weekly, we alway just pick up where we left off and it just fits.

Then there is Catherine -
I met Cat at the same time I met Amy. We all went to church. We all used to hang out and do stuff. Cat and I became pretty close right off and I am so grateful for all of her support and encouragement through everything over the years. She is a rock. We still have one night a week that is our night. We do dinner and hang out. We have done that for at least 7 or 8 years. She is my girl.

Then Holly - ah Holly.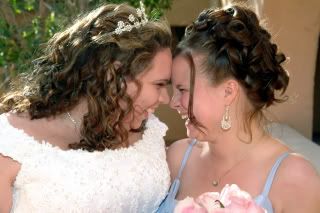 Holly is my doll. She is quite a bit younger than I am and when I met her she was only 12 years old. She was friends with my little brotehr so she became more like a little sister to me. Our relationship quickly changed and we became like sisters. As time went on and things fell apart in her life I took on more of a mothering type role. Now, all these years later - we are best friends and sisters. She lives in Virginia now and I miss her like crazy. But we do talk frequently and keep in touch as much as possible through everything else going on in our lives.

Within the last few years I have met several other women who are my support in this motherhood thing. Harmony, Kristy, Erica and Jen are my girls. We all know that no matter what we have each others backs. Its an amazing thing to find women who support each other and are not into tearing each other down and being hateful as some women can be.

So this post is to my girls, you all know who you are and I love you and am so thankful for your friendship! MUAH!