We had a fantastic mini-vacation to SoCal! We left here at about 9 am on Friday morning in our rented Pontiac G6. Nice little car. We had been expecting something a little bigger but that's ok, at least we weren't charged for something bigger!

We took turns taking pics as we sped down the interstate, mostly Sean and Hannah, but mama took some snaps as I drove...shhh, don't tell anyone!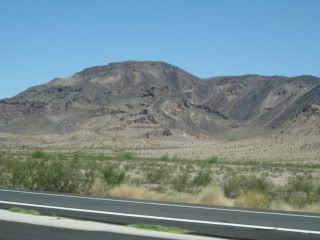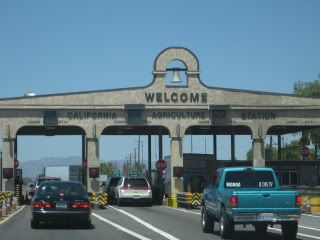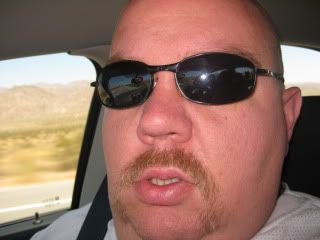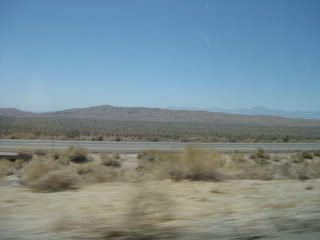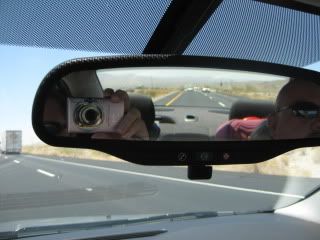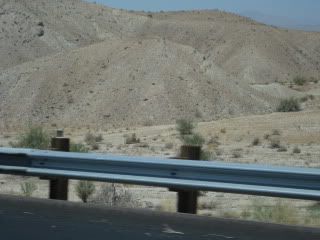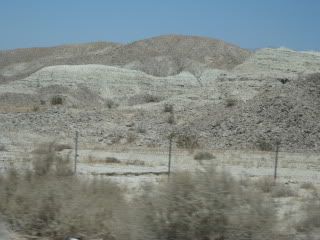 We stopped in Indio, CA for lunch and to let Hannah play for a while. Then hopped back on the I-10 for more of the same...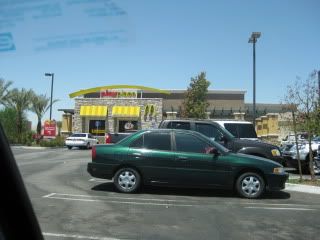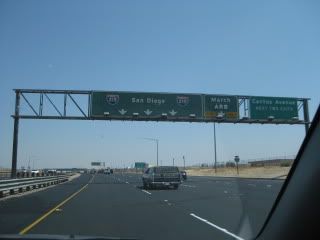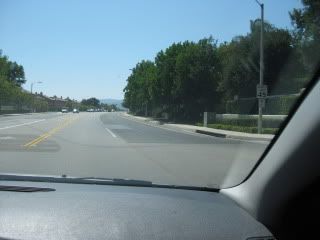 Finally we got to Nanny and Papa's house and within minutes had the car unloaded and swimsuits on and in the pool! We hung out in the pool for a while and then hopped out to start dinner. We had bbq'd chicken, sweet potatoes on the grill and fresh veggies and corn on the cob! Yum! One of Nanny and Papa's friends bought over a yummy fruit tart for dessert (thanks Mo!). After dinner we just relaxed and hung out.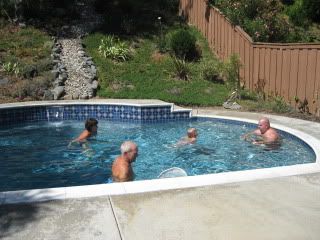 The next morning we got up and got ready. I had asked if there were any farmers markets in town that we could check out and of course there were. We headed over to this great little farmers market and let me tell you, the fresh fruits and veggies and all the flowers and salsa's and honey and tamales and...I could go on and on. It was great! After that we headed home so that everyone could rest or do whatever until it was time to head to the beach in Oceanside a bit later. Sean and Hannah and I made a run to the brand new Super Target for a few things. When we got back Papa was awake and we all started talking about different places we would like to see and things to do in different areas around SoCal. We came up with a fabulous list for the next trip out there.

Finally it was time to head out to the beach, we had decided to stop at one of the California Mission's on the way to Oceanside. It was in San Luis Rey. Really gorgeous building and such history! We walked through the cemetery and it was amazing to see some of the dates and things on the headstones. I can honestly say I have never in my life just walked through a cemetery just to do it. Until now. It was nice though.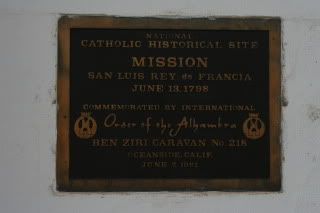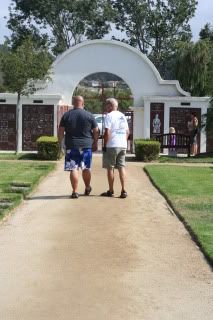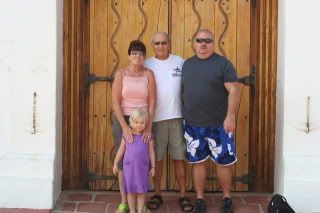 When we left San Luis Rey we headed straight over to Oceanside to the beach. It was gorgeous, overcast skies with big waves and high tide. Lots and lots of people of course but we got a great spot close to the playground on the beach. We stayed there for a couple of hours and then decided to load all the stuff back in the car and then go walk on the pier. Lots of people were fishing off the pier, but everyone my FIL asked hadn't caught anything that day! About halfway down the pier is a little bait and snack shop and right next to that is this roped off area where a huge pelican just sits all day. They posted a sign for him...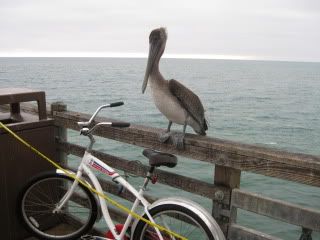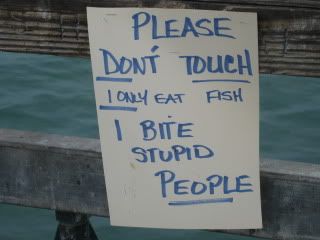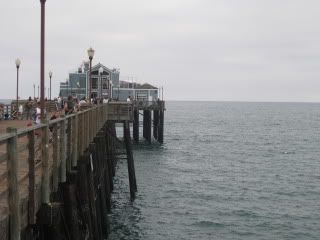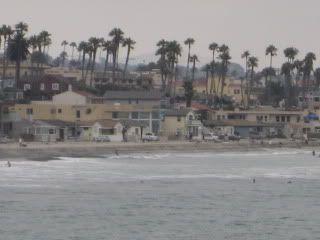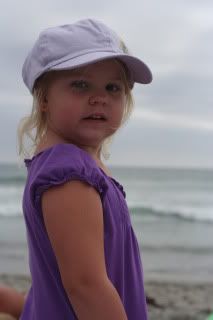 When we left Oceanside we took the 'scenic route' home through the Ortega Highway which goes through the Cleveland National Forest. Really pretty, but very long and windy. Down through Lake Elsinore and Wildomar, finally back to Murrietta and home. Long day, but we packed a lot of fun and memories into that trip. We had dinner (pasta with spinach and garlic, a huge salad and leftover chicken with bread) and then it was just time to chill before bed.

The next day was Sunday and we had decided the day before that we wanted to head into San Diego for the day. We agreed on Balboa Park and La Jolla for the main points of interest. I had been to both before (12 years ago) but Sean, Hannah and my FIL and MIL had never been to either place! Shocking! lol. Anyway, we loaded up the car and made the hour trip down to San Diego. It was a gorgeous sunny day and about 75° down there. Beautiful! We walked all through Balboa Park looking at the gorgeous buildings and the amazing architecture. We went through the Arboretum and saw beautiful flowers. Stopped by the lily pond and saw the fish swimming around under the lily pads. Made our way over to the trolly and took a trolly ride through the whole park. We walked through all of the International Cottages making stops in Italy, Puerto Rico, China, Scotland, Israel, France, Ireland and the United Nations building. Really fascinating stuff in all the houses. After a few hours of walking and being outside, we had all gotten hungry...and tired so decided to call it a day and headed back to the car.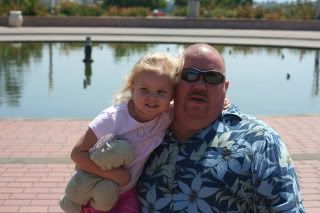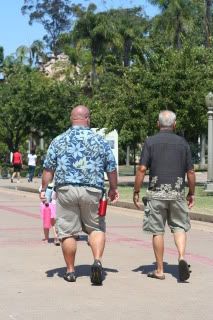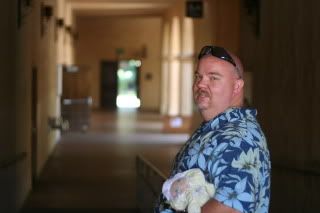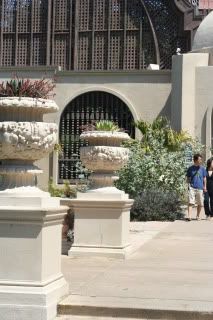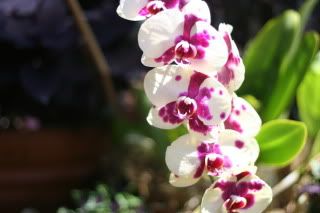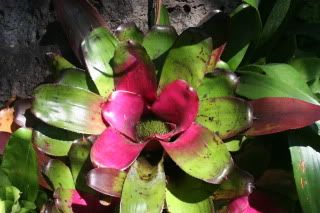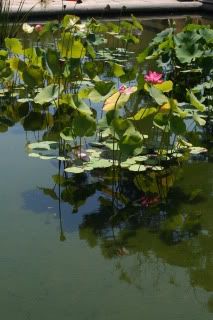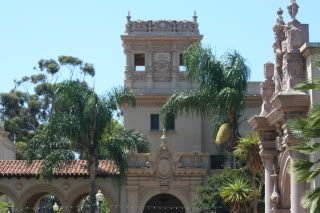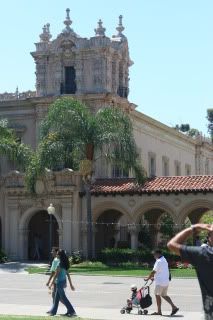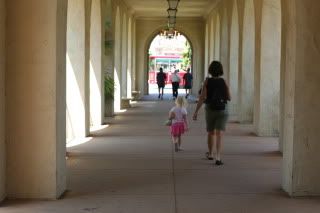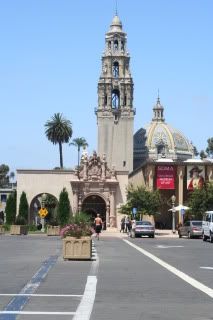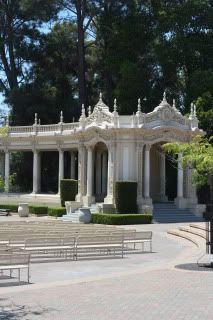 We stopped by an MCD's and had some lunch and then headed over to La Jolla. Now, if you have never been to La Jolla, you really should put it on your must see before you die list. It is beautiful. Breathtaking even. Parking is a bitch, but if you can find a spot not too far of a walk from the ocean you are in business. We go to the La Jolla Coves. You can walk down to the ocean and see the seals up on the shore..or you can go over to a different area and collect crabs! We just sat on the cliff and watched the water and had squirrels come right up to us. We spent a few hours just doing that. So relaxing and amazing.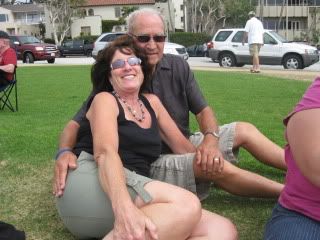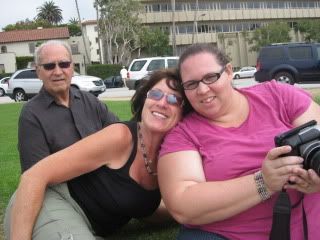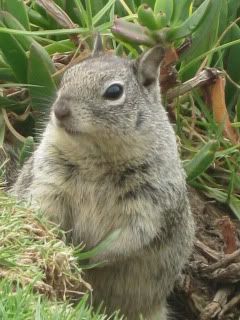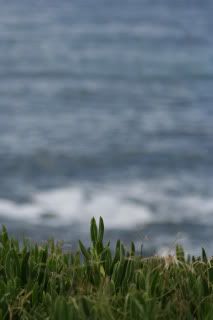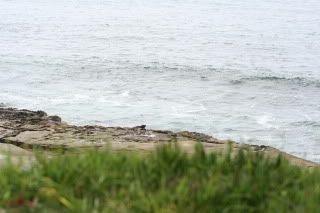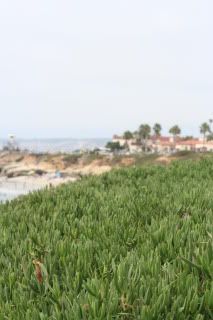 After getting all relaxed and stuff, we headed home for a nice quiet evening at home. We had pizza and salad for dinner and swam some more..then Papa and Sean started a fire in the backyard fire pit and we all sat around roasting marshmallows before heading inside for bed.




The next morning we headed home. We had such a great time with Nanny and Papa. It was the first vacation where we did so many fun things and have so many great memories. We have crossed off a few things from our list of 'places to go and things to see while in SoCal' and I can't wait to head back over and cross a few more things off!