So picking back up where I left off last time...Thursday was the Homecoming Parade for Mount Vernon High School. We decided it would be fun to go to that and then hit up one of the restaurants uptown for dinner afterward.

Mt Vernon is a really quaint old town. It was established in the mid 1800's and all the buildings are from that time. It was beautiful weather and the leaves were starting to turn colors. We decided to stop in at the church where MIL's Memorial service was to be held to see if we could talk to the Pastor in person for a few minutes. When we got up to the offices at the church, we introduced ourselves to the secretary and were told that the Pastor was actually in a meeting about the memorial right at that moment. She went and got the Pastor and we were able to be a part of the planning and all that. It was great. After that we walked along Main Street for a while before the parade, visiting old friends and stopping at the Fire Dept where Sean used to work.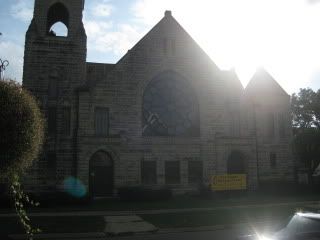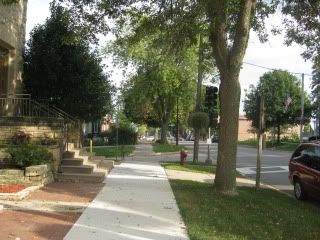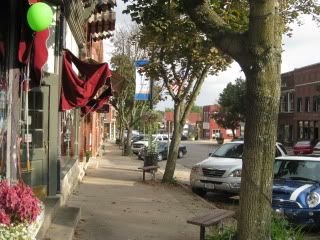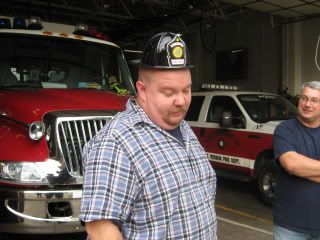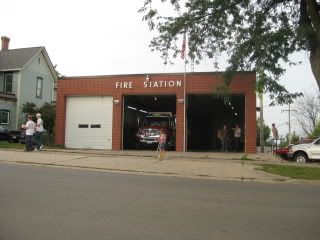 Then it was time for the parade...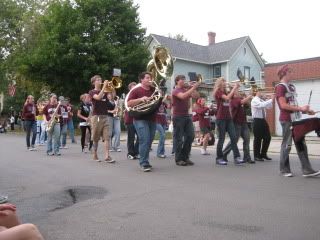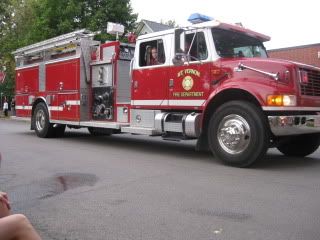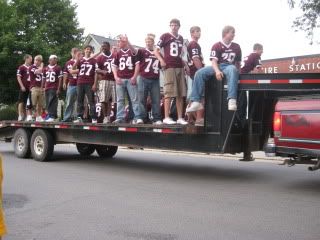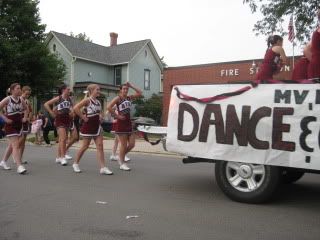 I can't believe I didn't get a single picture of the Pizza Palace. The PP has been in that same spot for as long as anyone can remember (at least 30 years). The people are still the same, the interior is still the same, the menu is still the same. Part of its charm from what I hear. Anyway that is where we went for dinner and Sean was in heaven. It was all exactly as he remembered it...now, mind you he only moved away from this little town 6 years ago to move out here when we got married. So its not like it had been 20 years since he had been there! lol. After dinner we got in the car and headed back to Cedar Rapids for the night. The next day we would be going back to Mt Vernon to stay with Sean's friend Dick. Dick is the assistant athletic director at Cornell College. That is where he and Sean met. Sean's family has a really long history at Cornell. His grandfather worked there, his father worked there. Everyone goes there for college. Its a big deal in his family. So Friday we headed to Dick's and got all settled in. We took Hannah on a little mini tour of Cornell, seeing as if Sean has his way that is where Hannah will go to college. After that we decided to head over to this gorgeous park called Palisades Park. It's on the Cedar River and is really a beautiful, restful place.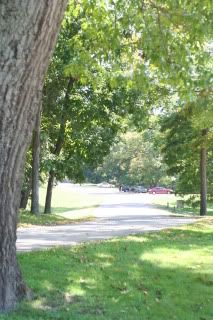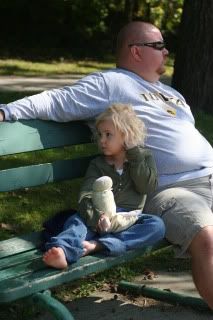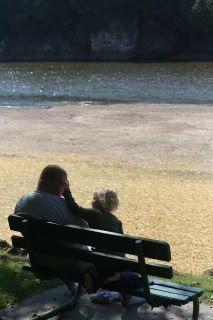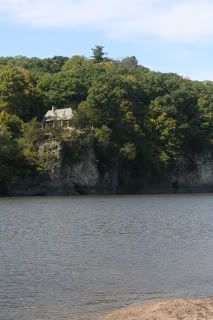 We decided after that to head back to town but we wanted to stop in at a farm that one of Sean's friends parents own. We rolled up to the farm like the true city folk we are in flip flops. Yep. That was fun. Did I mention it had been raining a bit? Yep.

Hannah had a great time though running around and playing with the kittens and the dog. She loved seeing the cows and a bull. The pigs sleeping. The geese yelling at us for getting too close to the corn field. The goat laying under a pen. The llama walking around. The chicken coop and of course the bunnies.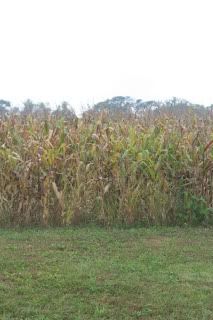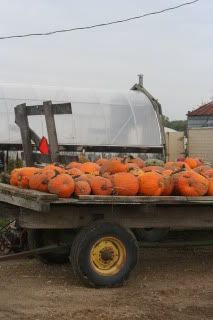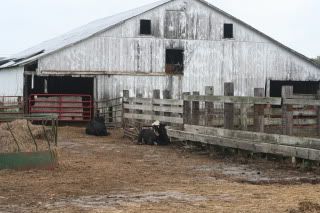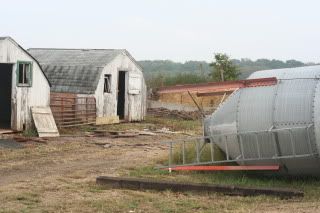 When we were done there we headed to the store that MIL used to work at, Gary's. Its a little grocery store in town. We picked up a few things and of course ran into more people Sean knew or who knew his mom. After that we headed back to Dick's to get ready for the homecoming football game at the high school. We got all bundled up since it would be a little chilly outside. We went and hung out in the endzone with the fire dept just like old time's. They all teased me about the last time I was there at a football game in October and I was literally wearing long john's under my jeans, two pairs of socks with my boots, three shirts under my jacket and covered up with a wool blanket. It was like 30° that last time! And I am from Phoenix! lol, nice to see I made a lasting impression though! This time I was not so cold and we had a great time. Unfortunately the football team lost, but that's alright it was fun anyhow!