When you're having fun, isn't that the saying? Well I must have been having a BLAST over the last month because I don't know where it went!

Ok I know where part of it went, but the other part is a blur.

We went on our road trip over the last two weeks...what a trip! We left Phoenix around 11 am on the 21st of September and made our way north and east. Arrived in Las Vegas, New Mexico (didn't know there was another Vegas did ya?!) by about 9 pm that night. We found a decent motel and then went in search of dinner. Unfortunately, the whole town of Las Vegas, NM closes at 9 pm. I am not even kidding. Even the drive-thru's at the fast food joints were closed! We ended up having to get dinner from the gas station. Blech.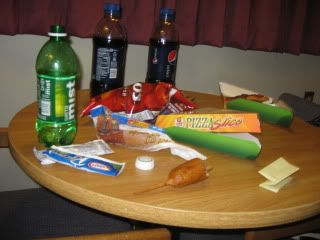 The next morning we got up at the crack of dawn, ok it was really well before the crack of dawn...to get back on the road. We got all ready and packed up and on the road by 440 am. At 442 am we were pulled over by one of Las Vegas, NM's finest (who clearly had nothing better to be doing at 442 am) for going 41 in a 30. We were literally the ONLY car on the road. Anyway, add to that it was less than 40° outside. The cop asks for Sean's license and insurance and heads back to his car. We are sitting there, trying to find the humor in the situation..when we see another cop car approaching us. He does a U-turn and pulls up next to the other cop behind us and has his lights flashing and points his spotlight on us. At this point I look at Sean and start cracking up. It was like an episode of Cops..I could hear the song in my head..bad boys bad boys whatcha gonna do, whatcha gonna do when they come for you...! Eventually the one cop comes back over and says he is going to give us a warning since obviously we are from out of town, he hands Sean his stuff back and tells him to sign on the dotted line. As he is handing the warning back to Sean he is smiling and says 'have fun and be safe wherever you are headed...oh and you can just scrapbook this or throw it away, whatever'. Teeheee! What a way to start the morning!

Things were pretty uneventful until we reached the border at Colorado and it was SNOWING! Say what?! I so didn't pack for this kind of weather!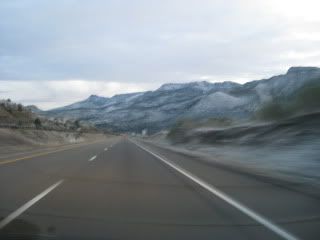 The rest of Colorado was pretty boring. No one got pulled over, there was no car trouble, nothing else noteworthy. Until we hit eastern Colorado where the wind picked up and the sky turned dark grey and it started raining. And it continued to POUR all the way across Nebraska!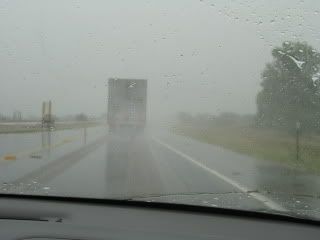 Finally when we reached about Lincoln it cleared and we had sunshine and blue skies.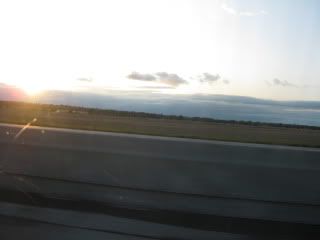 Our plan originally was to make it to Omaha by night, but Sean was antsy to get into Iowa. Thankfully, Council Bluffs Iowa is right across the river from Omaha Nebraska. We crossed over into Iowa around 8pm and checked into a hotel. The next morning we woke to tons of fog and some chilly temps, but nothing like the cold of Northern New Mexico/Southern Colorado! We got on the road by about 8 am and made it into Cedar Rapids Iowa by just after noon. The first few days of the trip we were staying with one of MIL's friends from high school and her husband. What kind and wonderful people Larry and Ann are! After we got all settled in our rooms, Ann made us all lunch and we sat on the screened in porch and ate our lunch and talked. After that Sean, Hannah and I got back in the car and went to a park that Sean had gone to as a little boy. It had changed some, but overall still the same.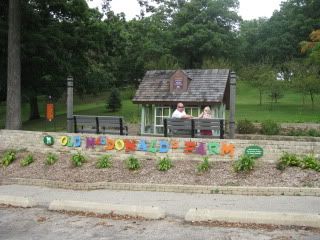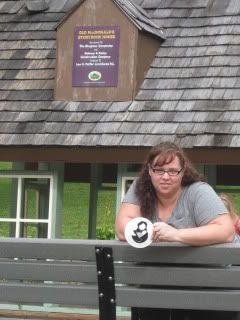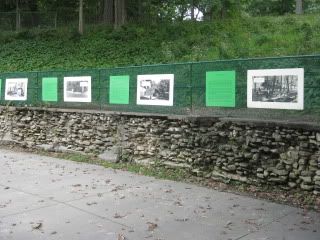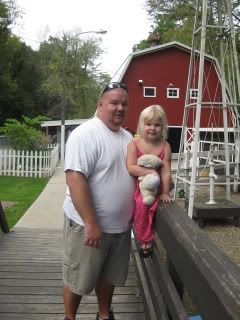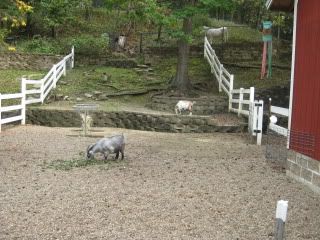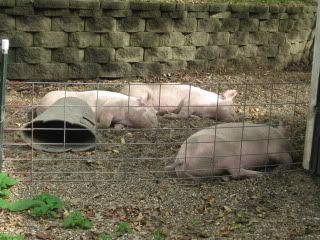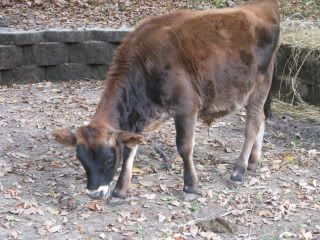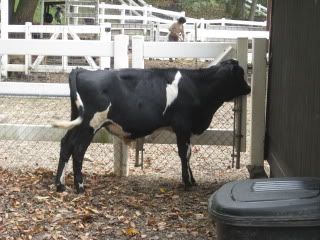 I will post more later and trust me there are tons more pictures!