Well, it's official. I have a kindergartner. How did this happen?! She went from this...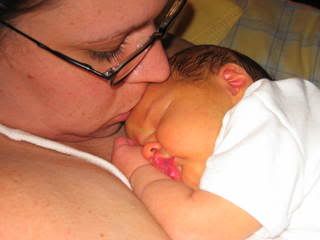 to this...



in what seems like no time flat. I know, everyone tells you not to blink because time goes by so fast, but really!

The first day of Kindergarten was good. Hubby and I were both able to take her to school and she was perfectly fine. We walked to her classroom and she put her backpack in a cubby and was off like a dirty shirt to the playground and her new friends.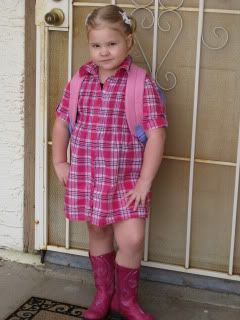 I had to threaten beg for a hug and kiss, all while I tried to keep myself from bawling like a big baby right there in the kindergarten playground. I held it together til I got in the car, where I promptly started crying while Hubby laughed to himself. Punk. We went and ran some errands and came home to relax a bit before having to head back to pick her back up. When we got back to the school, she had shed her dress so its a darn good thing I made her wear a tank and shorts under it!

The rest of the week went great, she is enjoying school and loves her teacher. She is making friends and seems a typical kindergartner. Well, all except she has already chosen which college she wants to attend, but that's a post for another day!