So hubby is in Iowa today for his interview. I have been on pins and needles all day. He flew out yesterday early in the morning and got to spend yesterday visiting with his friends and looking at houses. If he gets this job, I think we found our house. He is going to look at it after his interview. It is a beautiful old Victorian.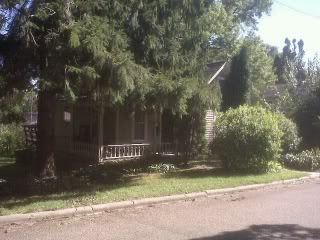 As soon as hubby texted me that picture I knew. It is my house. It is a 2 bedroom (what will be our daughters room is a converted attic bedroom). The night before I had a dream that we had moved and in our new house, Hannah had a converted attic bedroom!



Now, I really hope he is offered this job today or tomorrow!