It's FINALLY FRIDAY!!!!!! I'm not excited or anything though ;)
What a week it's been here..Princess came home from school sick on Tuesday with strep throat. We have been resting and taking meds and trying to get her better without the rest of us getting sick. I have been feeling kinda crappy, but so far so good..no strep for me.
I'm gonna do a couple of hops in this one post so bear with me for some Blog Stalkin' and DayDreamin'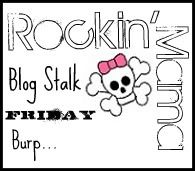 Link up with Destiny at
Rockin' Mama
for Blog Stalkin' Friday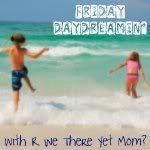 I love this one, Becca from
R We There Yet Mom?
hosts Friday Day Dreamin' every week where you post a favorite picture from a vacation you took and tell a bit about it. Go link up with her and share some of your daydreams with the rest of us!
From another one of our many trips to SoCal. I love the ocean and anytime I can take a roadtrip with family to get there, that's even better. There are few things I love more than loading up the car and heading west til I see the ocean ♥.
So that's it for hops today!