OMG you guys! I recently participated in Mamarazzi's Favorite Color Swap and holy cow did I get spoiled by my partner, Ricki Jill!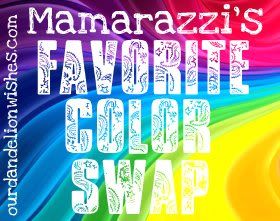 For this swap, we were given our partners favorite color and a spending limit and set loose on the stores...awesome! I had a lot of fun going through Ricki Jill's blog learning about her and then shopping for her.

I was excited to see what she would get for me too! I was so anxious to get my package and was checking the USPS website tracker to make sure it would get here when it was supposed to. Well, imagine my surprise when the website said it was delivered...and I never got it! Aahhhhh! Luckily it was just at the post office and I got it the next day, phew!

I opened the box to find this amazing pinkiliciousness waiting for me!


I love love love the card she got me too..it's going in my smashbook!

I opened each gift and just fell in love over and over with all the fun things and man, did she nail me or what!




I cannot wait for mani/pedi day this week so I can use the new Sephora polish she sent and hello, the hand creme' is AMAZING! I couldn't contain myself and busted into the tea immediately and was not disappointed.

Thank you so much Ricki Jill! I love all of my goodies! And thanks Mamarazzi for hosting another amazing swap!