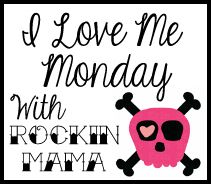 Rules!
★Snap a self portrait!
★Create your "I Love" list, post it!
★Come back and link up!
★ Linky will stay live for 2 weeks!
★Next linky party will be December 3rd!
Mark your calendars!



I love...chilly fall days when I can have my house opened up letting the cool fresh air in

I love...blueberry muffins straight out of the oven

I love...Old Navy

I love...colorful jeans even though I don't own any (yet)

I love...makeup

I love...road trips with the family

I love...a clean, quiet house

I love...the holidays and decorating my house for them!