Y'all know I love me some makeup...like I have tons of it and I can't help myself from getting more all the time. I recently picked up a couple of new items from the
Hard Candy
line that I've talked about trying before.
So, I thought I would show you my actual routine on applying 'my face' as I like to call it!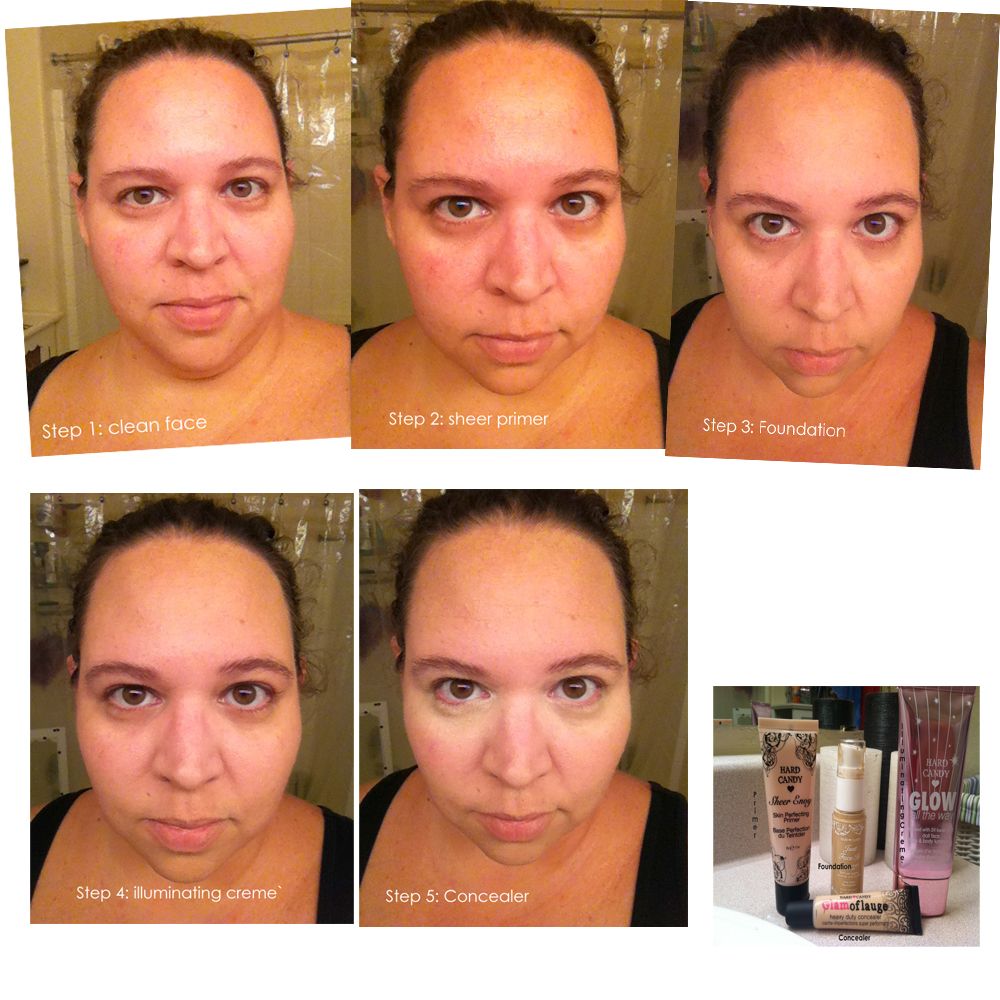 Step 1: Start out with a clean face. I use a baby wipe, witch hazel and then a moisturizer in the morning and at night and then in the shower I use a scrub.
Step 2: Sheer primer. I haven't always used a primer but since I tried it I use it more often than not now because I can totally see what a difference it makes for how my makeup looks.
Step 3: Foundation. I used to just use a tinted moisturizer but as I've gotten older I have noticed that foundation gives me better coverage.
Step 4: Illiminating creme`. I love this stuff. It just gives me that youthful glow to my skin and I love it.
Step 5: Concealer. Now, this is one of the new items I just got to try from the Hard Candy line. This stuff is no joke. It covers tattoo's and completely hides those deep dark circles I get under my eyes. It is thick so make sure you just get a little dab for under your eyes or else you will end up with huge white circles instead of the dark ones.
Step 6: Powder. I use a matte powder.
Step 7: Blush. I use a blush color wheel by NYC. I just like the way this blush matches my skin tone. It's not too pink or orange.
Step 8: Brows. I usually use a brow powder to just fill in my brows.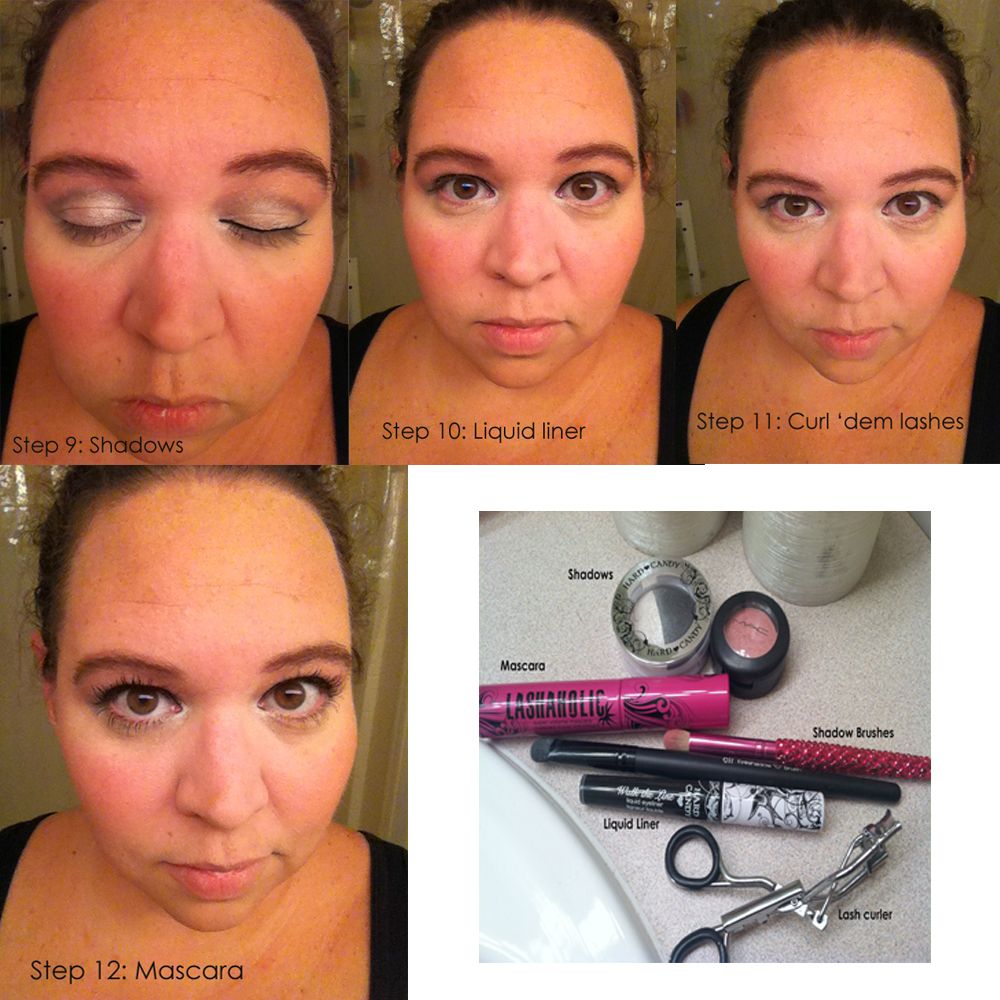 Step 9: Shadows. I generally use 2-3 shadows and more often than not I stick with neutral colors and don't get too crazy with my eye shadow.
Step 10: Liner. I just got this liquid liner from Hard Candy and I love it. My all time favorite liquid liner is Kat Von D's tattoo liner but I can't always afford the $18 price tag so I decided to try this one from HC and I love it.
Step 11: Curl 'dem lashes. I ALWAYS curl my lashes. Just makes my eyes look more open and awake.
Step 12: Mascara. I tried this Hard Candy mascara a couple of months ago and I love it.
Last but not least a little lip butter to finish off my face ;) I hope y'all enjoyed seeing my little review and pics!