Hello lovelies! I hope everyone had a fantastic weekend, I know I did!

I have recently been able to get some new makeup (hello, Naked2) and beauty products so I decided it was a good time to update my organization of said makeup and beauty products. For the last few years I have kept everything pretty portable in hanging makeup bags by Mary Kay. They were great and gave me plenty of space to keep things pretty well organized according to what type of product it was. But now I am over having to lug them out every time I want to do my makeup. So I needed a change.




We've had this cabinet ever since we got married 9 years ago and I never knew exactly what to do with it. When we moved in our apartment, the only logical place for it to go was in the bathroom and since I have the most bathroom stuff, I got the cabinet. Things were ok, but still not really organized and I had to shuffle things around almost every time I needed anything.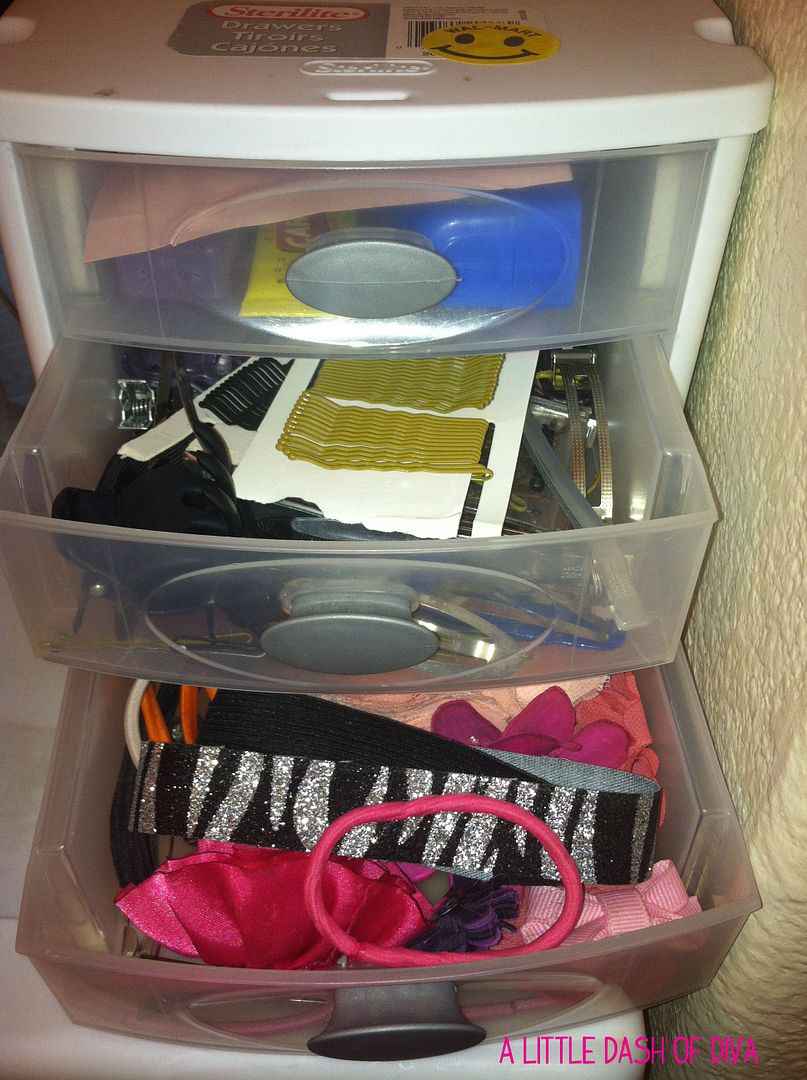 Finally on Saturday while Hubby was working I decided to organize it to make getting ready more efficient. I already had all of the drawers and the little organizer things here. I just wasn't using them. D'uh. lol




I already had all of my brushes and combs in the glass jars with beads so I just left those as they were. I started with the actual makeup from my makeup bags and organized all of that in the drawers using the separator things, I know, real technical huh.




In the top drawer I put all of my primer, foundation, concealer, powders, blush...basically anything for the actual face.




Second drawer holds all of my eye liners, mascara, false lashes and misc tools.




This is my favorite drawer ;) My shadows. My pallets. And on the subject of pallets. OMG! I know I am so late on the bandwagon of the Naked2 pallet, but hello! I just got it and I'm so in love with it. I normally don't wear browns or golds or things like that, I don't even know why because I absolutely adore them. Anyway, that's what's in the shadow drawer. All eye shadows and my pallets.

Then it was time to organize the inside of the tall cabinet.




And my other favorite part, all my polishes!




And there you have it! All of my beauty and health products all organized and pretty like. ;) How do you store your makeup? I'm always curious to see how other people organize their stuff...