Hello, my name is Chrissy and I am a shoe whore. *Hi Chrissy* (that's all of you saying hi btw.) lol

They say admitting it is the first step, right? Well, I don't think there is any hope for a cure for my shoe whoredness (yes, I totally just made that word up). I love shoes and they *sometimes* love me back. I mean, there are some shoes that I adore but I can't wear or else I would risk blisters, bunions and never walking again if I were to wear them.

Then, oh then there are the shoes that love me back and I can wear without fear of being crippled for the next several days while the blisters and sores heal.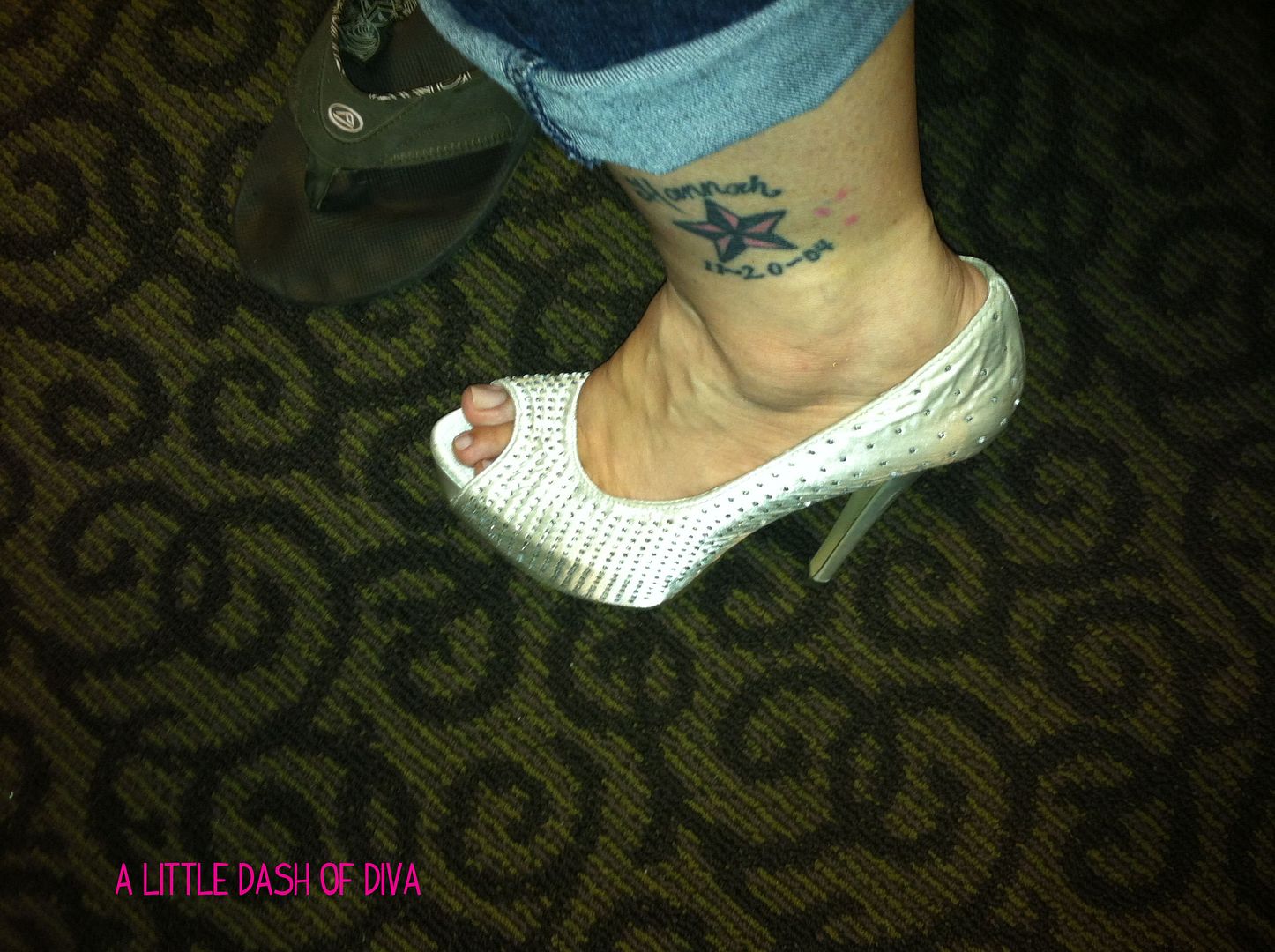 See, I went shoe shopping with hubby over the weekend. He needed new shoes for work and Hannah needed new tennis shoes too. So we spent an inordinate amount of time in DSW perusing the shoes. Of course, I couldn't leave without at least looking at shoes for me even if I wasn't there to get any for me.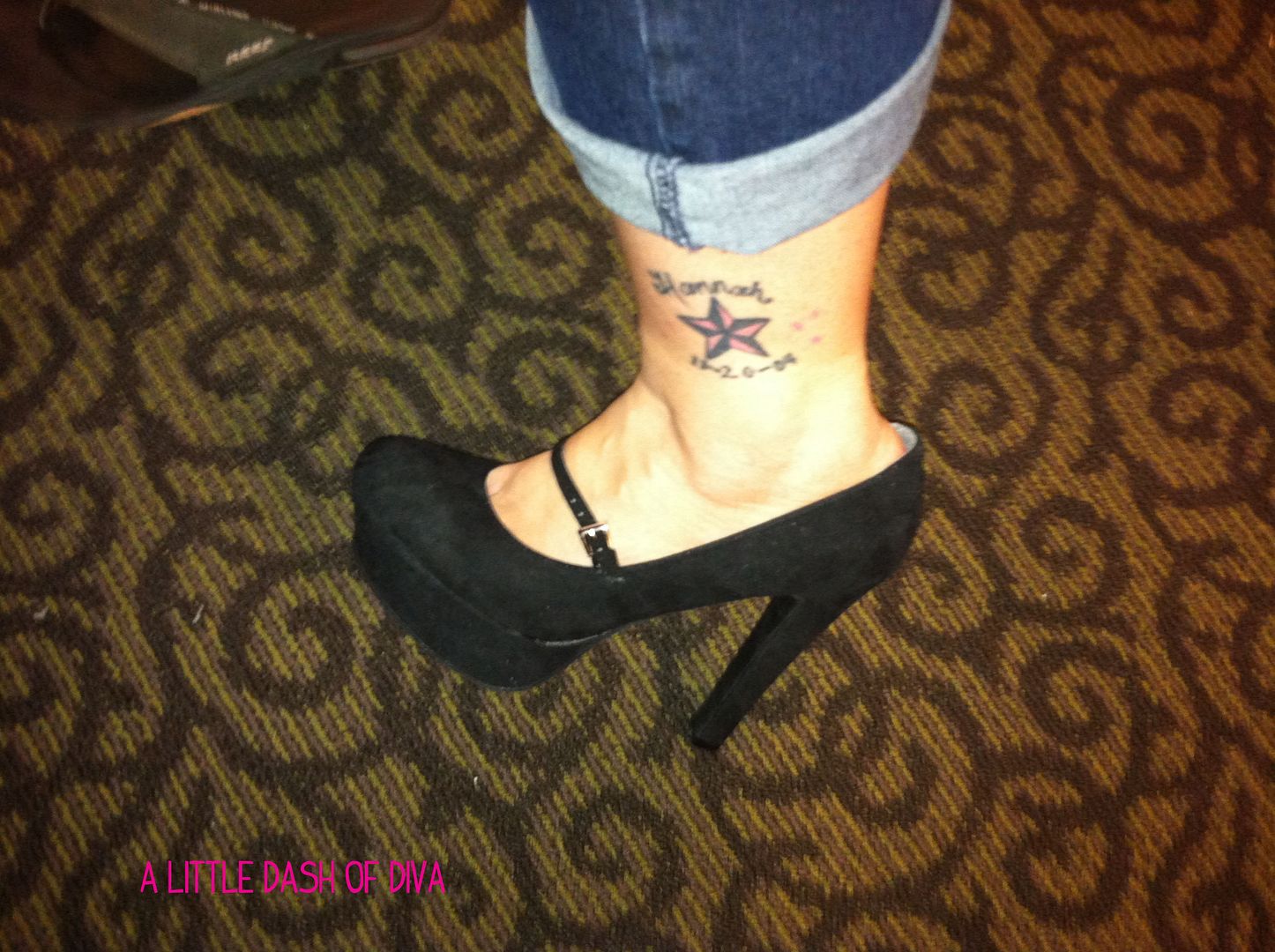 I'm not greedy, I mostly look in the clearance racks at DSW. You can find some smokin' deals there if you have time to look. They have the normal advertised 30%-70% off tags that everyone knows about, but then if you have an in you know about the yellow tags. The 80% off tags! Oh how I love those 80% off tags!

I was just showing Hubby the 3 pairs I had tried on when he noticed a really cute pair that I had passed over. He asked me to try them on and when I did I loved them.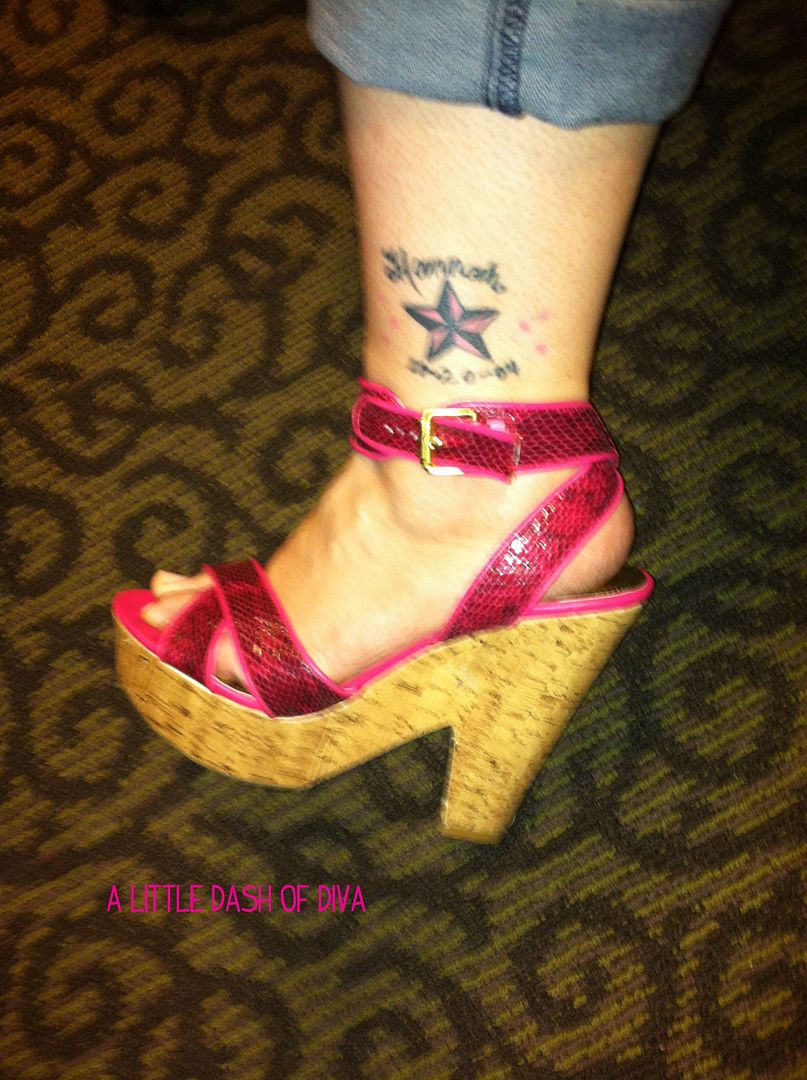 forgive the horribly blurry pic, I snapped this from my iphone while I was trying to stand and model ;)

The cherry on top of that delicious sundae was that they had that gorgeous yellow tag. An original price of $49 marked down to $39 with an additional 80% off that 39 bucks.




Hello, now I am not great at math but I know that that is a hell of a deal. Hubby said to get them if I wanted them. Me not being one to look a gift horse in the mouth, accepted before he could change his mind!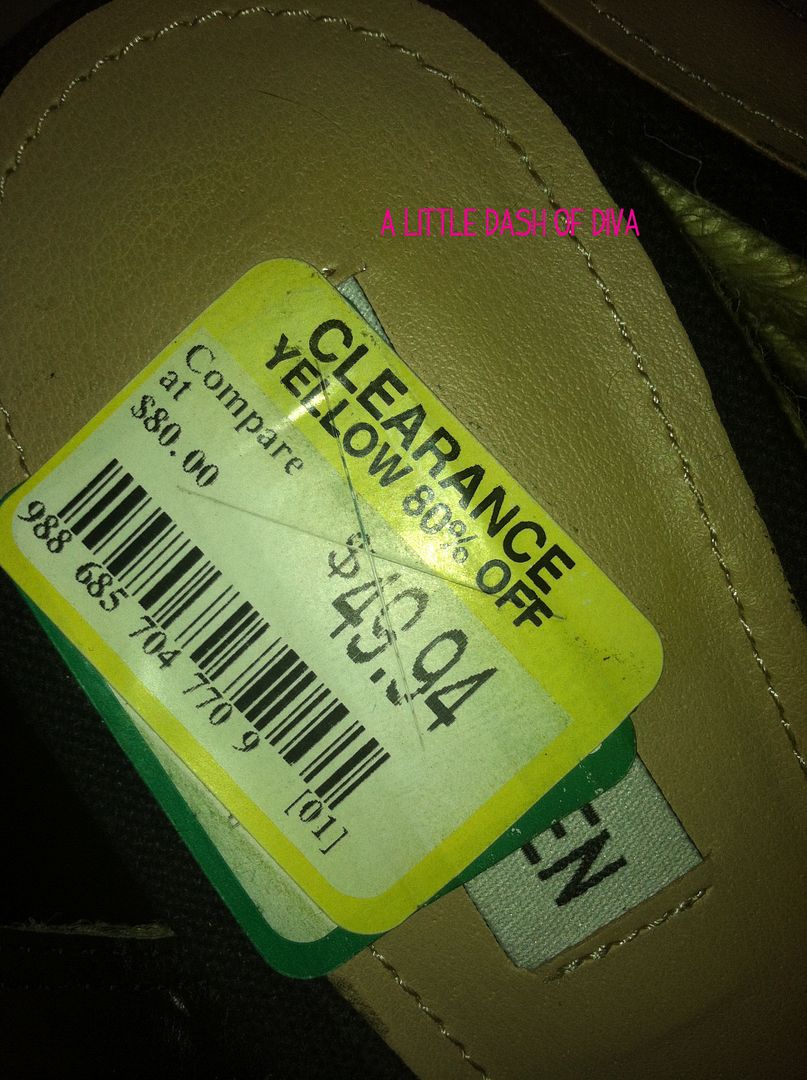 Then he spotted another pair and they were also 80% off. He wanted me to try them on again and since I was in such an obliging mood I did. When he saw them he said, and I quote, 'you are getting those'. lol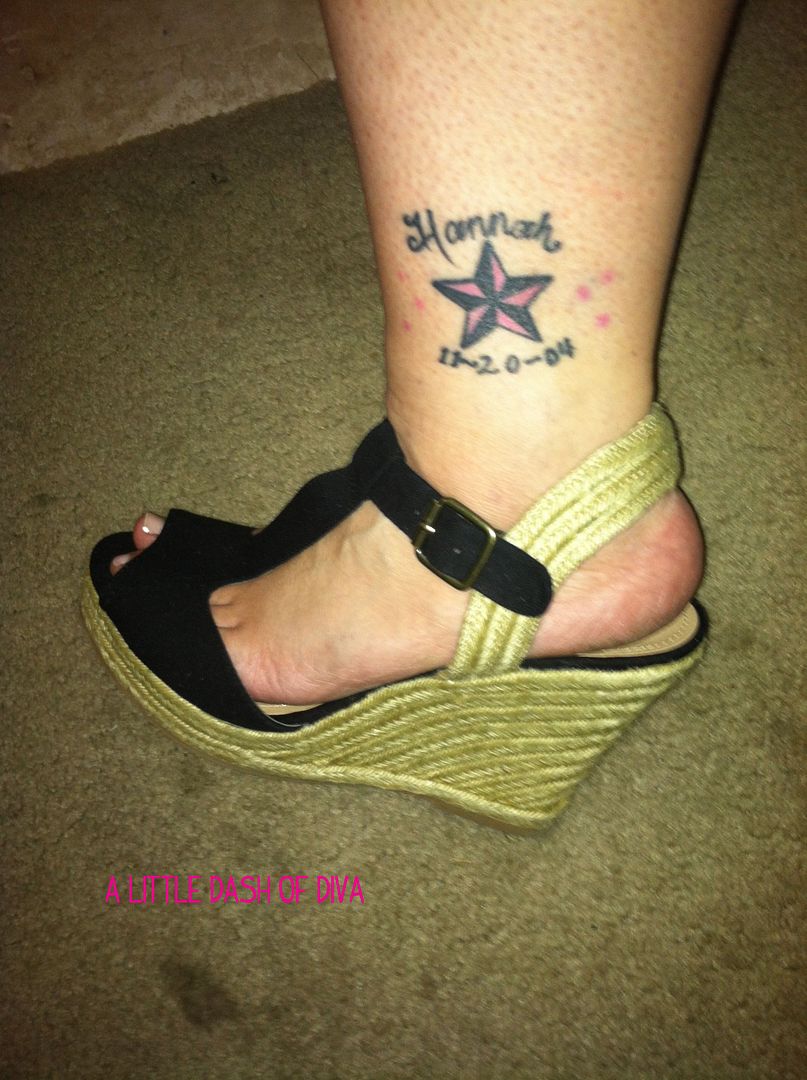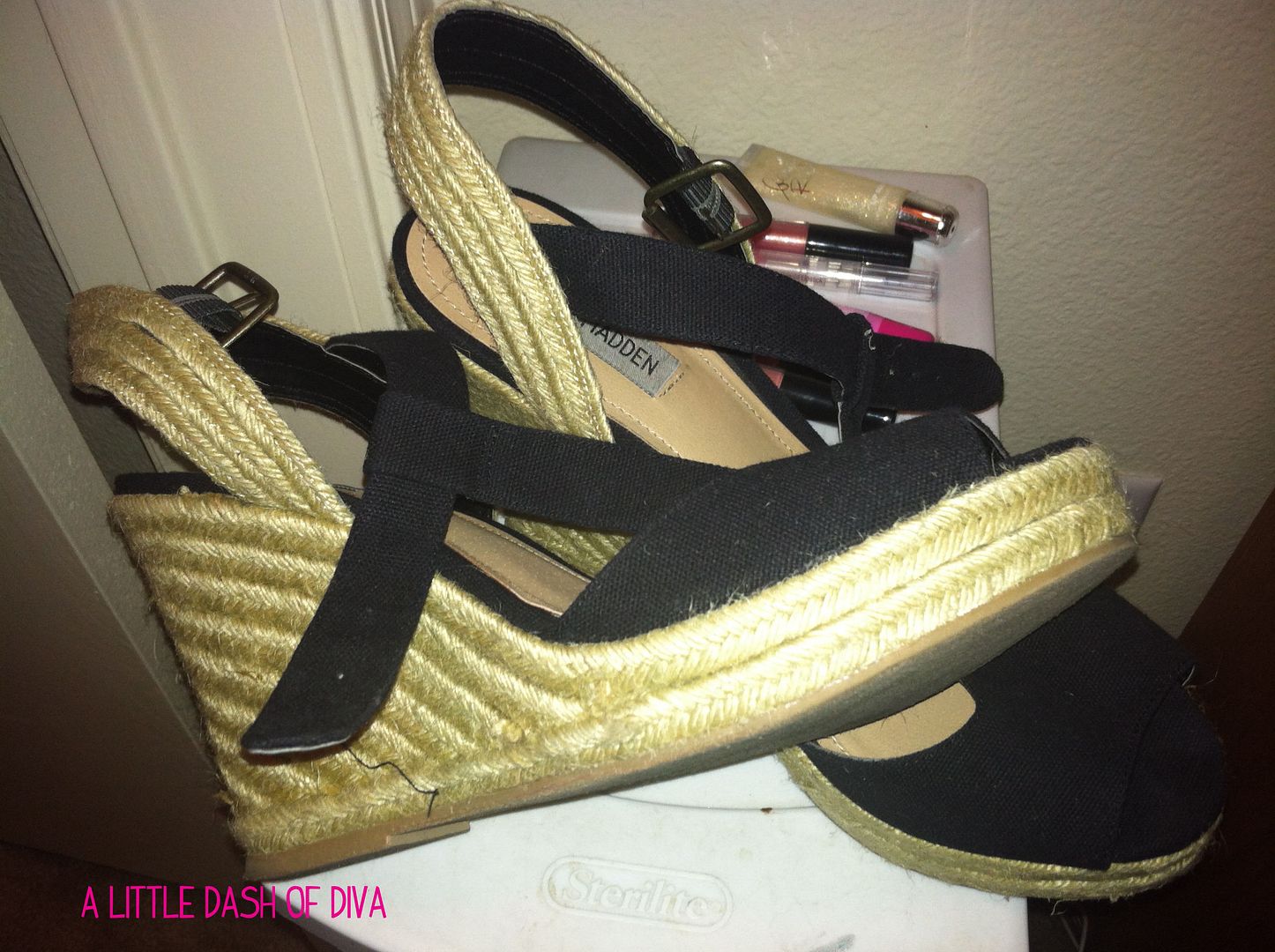 And so, this is the story of how my husband is an enabler in my shoe whoredness and how I got 2 smokin' hot pair of heels for less than 20 bucks! Woot!