I'm linking up with Neely for Sunday Social this week!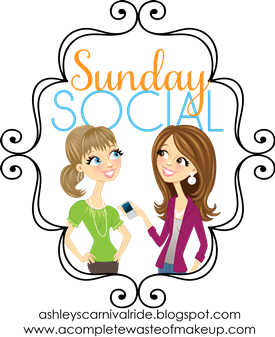 1. What is your favorite thing about Spring? That I can keep the doors and windows open and not either freeze to death or die of heat. That it is socially acceptable to start wearing pretty summery dresses and open toed shoes again.
2. Favorite kind of flowers to grow or receive? My all time favorite flower to receive and to grow are Gerber Daisies! LOVE them!
3. What is your favorite nail polish color? I generally love anything super light (nude or pink) or anything super dark like Essie's Power Clutch.
4. What is your favorite out door activity? Hiking or watching my dog run around like a lunatic ;)
5. Do you have any fun Spring plans? We are headed to Vegas for a few days over my daughters spring break next this week! Other than that, nothing big.